June 15, 2017
A link between antiretroviral therapy and diabetes in HIV patients?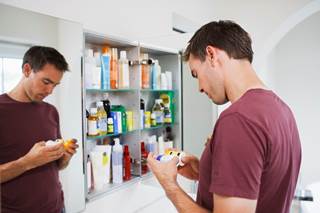 HIV-infected patients on ART had approximately 4 and 1.5 greater odds of developing diabetes mellitus and metabolic syndrome, respectively.
Antiretroviral therapy (ART) may be the single most consistent determinant of diabetes in patients with HIV, according to a study in Diabetes Metabolism Research and Reviews.
Chidozie U. Nduka, MBBS, PhD, from the University of Warwick in Coventry, United Kingdom, and colleagues identified epidemiological studies that compared mean fasting plasma glucose (FPG) concentrations and proportions of diabetes and metabolic syndrome between HIV-infected patients both exposed and not exposed to ART. A total of 20,178 participants from 41 observational studies were included in the meta-analyses. The average age of the total study population was 42 years; women accounted for 40%.
Mean FPG concentrations (pooled mean difference: 4.66 mg/dl, 24 studies), the odds of diabetes (pooled odds ratio [OR]: 3.85, 10 studies), and metabolic syndrome (OR: 1.45, 18 studies) were significantly higher among ART-exposed patients, compared with their naïve counterparts. ART was also associated with significant increases in FPG levels in studies with mean ART duration > 18 months (mean difference: 4.97 mg/dl, 14 studies), but not in studies with mean ART duration < 18 months (mean difference: 4.40 mg/dl, 7 studies).
"Overall, our findings revealed significant associations of ART with increased risks of diabetes and metabolic syndrome," stated the authors. "HIV-infected patients on ART had approximately 4 and 1.5 greater odds of developing diabetes mellitus and metabolic syndrome respectively, compared to patients naïve to ART. Importantly, there were no statistically significant variations in these pooled estimates across different socio-demographic and clinical characteristics, which suggest that ART may potentially be the single most consistent determinant of diabetes and metabolic syndrome in people living with HIV."
Reference
Nduka CU, Stranges S, Kimani PK, Sarki AM, Uthman OA. Is there sufficient evidence for a causal association between antiretroviral therapy and diabetes in HIV-infected patients? A meta-analysis. Diabetes Metab Res Rev. 24 April 2017. doi: 10.1002/dmrr.2902