February 05, 2015
Daily HIV prophylaxis rates low among high-risk women
No treatment arms were associated with a significant reduction in the rate of HIV-1 seroconversion.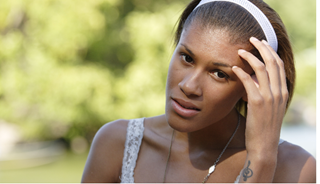 Daily HIV prophylaxis rates low among high-risk women
HealthDay News -- Daily adherence to oral or vaginal tenofovir-based formulations is low, and no regimen significantly reduced the risk of HIV-1 acquisition in a population of predominately young, unmarried female patients in sub-Saharan Africa, according to research published in the New England Journal of Medicine.
To examine daily treatment with oral tenofovir disoproxil fumarate (TDF), oral tenofovir-emtricitabine (TDF-FTC), or 1% tenofovir (TFV) vaginal gel for pre-exposure prophylaxis against HIV-1 infection among female patients in sub-Saharan Africa, Jeanne M. Marrazzo, MD, of the University of Washington in Seattle, and colleagues conducted a randomized controlled trial with 5,029 women in South Africa, Uganda, and Zimbabwe.
During the 5,509 person-years of follow-up, the investigators noted 312 HIV-1 infections, with an incidence of HIV-1 infection of 5.7 per 100 person-years. In modified intention-to-treat analysis, the hazard ratios for infection were 1.49 (95% CI: 0.97 to 2.29) for TDF, 1.04 (95% CI: 0.73 to 1.49) for TDF-FTC, and 0.85 (95% CI: 0.61 to 1.21) for TFV gel.
TFV was detected in 30%, 29%, and 25% of plasma samples from participants randomized to receive TDF, TDF-FTC, and TFV gel, respectively. There was a negative correlation between detection of TFV in plasma and characteristics predictive of HIV-1 acquisition.
"Our results reaffirm the need for effective and acceptable prevention interventions for women at high risk for sexual acquisition of HIV-1 and suggest that more accurate measures are critical for the estimation of product use during biomedical HIV-1–prevention trials," wrote the researchers.