February 16, 2015
Discuss pain self-management strategies with patients with HIV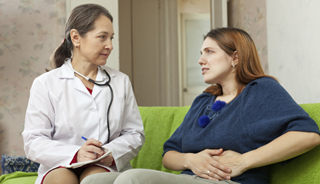 Discuss pain self-management strategies with patients with HIV
HealthDay News -- Pain self-management strategies such as physical activity, cognitive and spiritual strategies, and substance use are employed by patients with HIV and chronic pain, according to research published in Pain Medicine.
"Chronic pain in individuals with HIV is a common, impairing condition," noted Jessica S. Merlin, MD, MBA, of the University of Alabama at Birmingham, and colleagues. "Behavioral interventions for chronic pain specifically tailored to this population have yet to be developed."
To identify pain self-management strategies already used by patients with HIV, the investigators conducted a thematic analysis of qualitative data from 25 interviews with patients with HIV and chronic pain.
Physical activity, cognitive and spiritual strategies, spending time with family and friends and social support, avoidance of physical/social activity, medication-centric pain management and substance use were cited by the participants as the primary pain self-management strategies, found the scientists.
"Some of these strategies may be viewed as beneficial and overlap with known HIV self-management strategies (cognitive strategies), whereas others may have negative health consequences (substance use)," wrote the researchers.
"Interventions that incorporate healthy self-management strategies may be particularly effective in improving both HIV and pain outcomes."