HIV/AIDS INFORMATION CENTER
News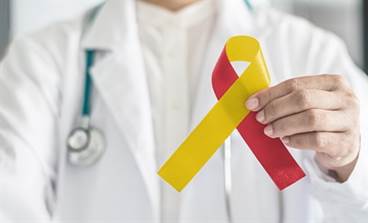 Analysis of 2 phase 3 clinical trials evaluating the safety/efficacy of glecaprevir/pibrentasvir in people with HCV coinfected with HIV-1 found an overall sustained virologic response of 98% at week 12 of treatment in those with or without cirrhosis.
A combination single tablet once-a-day regimen of doravirine/lamivudine/tenofovir disoproxil fumarate demonstrated non-inferiority and no significant adverse events when compared with continuation of established antiretroviral therapy in adults infected with HIV-1.
Number of HIV diagnoses in those aged 13 to 29 4x higher than those aged 50 years.
Opinion
There is evidence that HIV might have spread from its origins in the US to the rest of the world.
It's been 32 years since the CDC published the first HIV case report, and too many Americans no longer view the disease as a serious illness.
Features

A greater understanding of the healthcare issues specific to the lesbian, gay, bisexual, and transgender community may improve the quality of care.

Recommendations for initiation of antiretroviral therapy (ART) in asymptomatic adults with HIV are generally based on CD4 T-cell counts.