HPV Information Center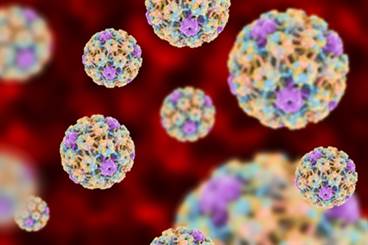 Women with high-risk human papillomavirus-positive cervical tumors have a substantially better prognosis than women with hrHPV-negative tumors.
News

The approval of the expanded age range was based on data from a clinical trial which evaluated the efficacy of Gardasil (quadrivalent human papillomavirus recombinant vaccine) in 3253 women 27-45 years of age with a median duration of follow-up of 3.5 years post-dose 3.
Healthday

14 million need to receive two doses of vaccine to reach goal of 80% vaccination by 2026.
News

From 2008 to 2015, both cervical intraepithelial neoplasia grades 2, 3 and adenocarcinoma in situ rates and cervical cancer screening declined in women age 18 to 24 years.
Healthday

Cytology recommended every 3 years from age 21; different screening options from age 30 to 65.
News

Researchers sought to identify parental predictors of HIV vaccination in low-income adolescent Hispanic girls.
Healthday

No substantive or significant associations between HPV legislation and adolescent sexual behaviors.
Healthday

Less than a year following the initial direct-to-tumor vaccine injection, all treated tumors disappeared.
News

Vaccinated women and girls living with HIV may be at greater risk for HPV vaccine failure compared with women and girls without HIV.
Healthday

Use of primary HPV testing results in significantly lower odds of CIN3 compared with cytology testing