Image of the Week: 3D printing in surgery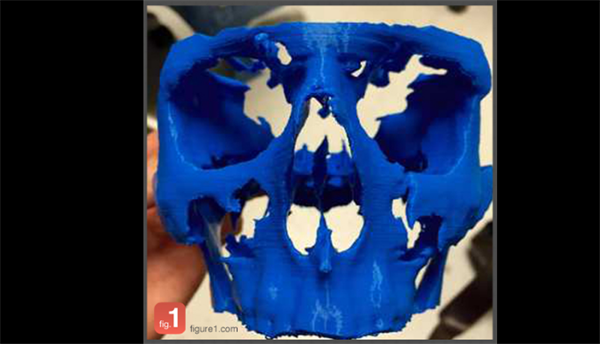 In this case, a 3D printed model was constructed from a CT scan of a patient's fractured skull. The model was used to plan the operation in advance, reducing the length of time needed in the operation room.
3D models like these can also be used to education patients about their own injury and recovery.
The Image of the Week for April 26 is brought to you in partnership with: