November 01, 2018
AFM: Outbreak of Polio-Like Disease Causing Paralysis in Children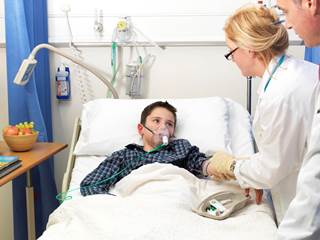 Acute flaccid myelitis (AFM), a polio-like condition, is on the rise again in the United States.
In 2014, a series of cases resembling polio were reported in the United States. The illness, termed acute flaccid myelitis (AFM), was diagnosed in 120 patients across 34 states that year. Since then, the disease has surged in alternating years. In 2016, AFM was diagnosed in 149 patients spanning 39 states. We are now in the midst of another spike, as there have been 72 confirmed cases across 24 states to date in 2018.1
AFM is characterized by weakness in the limbs, loss of muscle tone, facial droop or weakness, slurred speech, and difficulty swallowing. The condition, which mostly affects children, may lead to paralysis or death.2
Since its emergence, the polio-like disease has left health officials puzzled, as its cause remains unknown in most cases. While adenoviruses, West Nile virus, and environmental toxins are considered potential suspects, current scientific theory points to enterovirus D68 (EV-D68) as the most likely culprit. In 2014, an increase in AFM cases coincided with a national outbreak of severe respiratory illness in patients with EV-D68.1 A study published in Eurosurveillance found a causal relationship between EV-D68 and AFM.3 Yet, the virus has not been detected in every patient presenting with AFM.1
It's unclear why some individuals infected with EV-D68 develop AFM while most do not. It also remains a mystery why some patients recover while others have lasting health problems or don't survive.
A lack of answers has caused frustration and led to criticism from advisors to the Centers for Disease Control and Prevention (CDC) such as Kenneth Tyler, MD, professor and chair of the department of neurology at the University of Colorado School of Medicine. "This is the CDC's job. This is what they're supposed to do well. And it's a source of frustration to many of us that they're apparently not doing these things."4
While investigators continue to search for a cause, the CDC recommends preventive measures including handwashing, staying up-to-date on vaccines, and using protection from mosquito bites.1
References