October 24, 2016
STD cases reach record high in the U.S.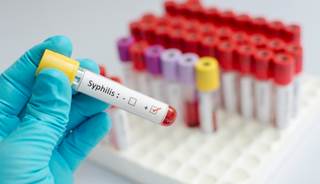 The largest increase in reported STD cases occurred in P&S syphilis, gonorrhea and chlamydia.
(HealthDay News) — Sexually transmitted disease (STD) cases reached a record high in the United States in 2015, according to the annual Sexually Transmitted Disease Surveillance Report released Oct 19 by the U.S. Centers for Disease Control and Prevention.
There were 1,526,658 chlamydia cases, 395,216 cases of gonorrhea, and 23,872 cases of primary and secondary (P&S) syphilis — the most infectious stages of the disease, the report detailed. The largest increase in reported STD cases between 2014 to 2015 occurred in P&S syphilis (19.0%), followed by gonorrhea (12.8%) and chlamydia (5.9%).
Most STD cases go undiagnosed and untreated, putting people at risk for severe and potentially permanent health effects such as chronic pain, infertility, and increased risk for HIV. In addition, STDs cost the U.S. health care system nearly $16 billion a year, according to the report. Young people ages 15 to 24 and men who have sex with men are at greatest risk for STDs, and there continue to be increases in syphilis among newborns.
"We have reached a decisive moment for the nation," Jonathan Mermin, MD, MPH, director of the CDC's National Center for HIV/AIDS, Viral Hepatitis, STD, and TB Prevention, said in an agency news release. "STD rates are rising, and many of the country's systems for preventing STDs have eroded. We must mobilize, rebuild, and expand services — or the human and economic burden will continue to grow."
Reference
Barton J, Braxton J, Davis D, et al. Sexually Transmitted Disease Surveillance 2015. CDC. 2015. https://www.cdc.gov/std/stats15/std-surveillance-2015-print.pdf