June 21, 2018
WHO Independent High-Level Commission on Noncommunicable Diseases Issues Recommendations
This article originally appeared
here.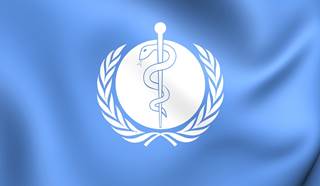 The Independent High-Level Commission was established in October 2017 in response to the lack of global progress in addressing noncommunicable diseases.
The World Health Organization's (WHO) Independent High-level Commission on Noncommunicable Diseases (NCDs) has released a report in The Lancet outlining their 6 recommendations to increase action against NCDs.
The Commission states that all levels of government including heads of state, and not only health ministers, need to prioritize and take ownership of actions against NCDs and mental health. From here a top-down approach should engage subnational levels of government, from cities to rural leaders and villages, to take action on new and existing programs aimed at efforts to reduce air pollution, decrease consumption of tobacco and harmful alcohol use, as well as improve traffic safety, encourage healthy eating, and promote mental health awareness. They further recommend that governments identify and implement specific priorities rather than attempt to implement all the interventions at once, and that those health systems reorient themselves according to national context and needs.
Increases in effective regulation and appropriate engagement with the private sector, academia, civil society, and communities are also recommended in order to share experiences and challenges and build a whole-of-society approach to NCDs. New relationships with tobacco and food industries are needed, and the ubiquitous use of mobile phones, big data, and digital technologies "could be tapped for better health outcomes."
The commission advises that governments along with the international community should develop a "new economic paradigm for funding action on NCDs and mental health," and that governments specifically "should strengthen accountability to their citizens for action on NCDs."
The Commission and subsequent report stem from recognition that there is a "lack of adequate global progress in combating non-communicable diseases," and that certain WHO Sustainability Development Goals may not be met. The commission met twice via teleconference and once in person to create this report, which is "intended for Heads of State and Government and policy-makers across government sectors, as well as other stakeholders, and as input towards the third High-level Meeting of the UN General Assembly on NCDs, in accordance with paragraph 5b of the terms of reference of the Commission."
Reference
Nishtar S, Niinisto S, Sirisena M, et al, Commissioners of the WHO Independent High-Level Commission on NCDs. Time to deliver: report of the WHO Independent High-Level Commission on NCDs. [published online June 1, 2018]. Lancet. doi:10.1016/ S0140-6736(18)31258-3