May 29, 2017
Cognitive-behavioral therapy effective for bipolar disorder symptoms
This article originally appeared
here.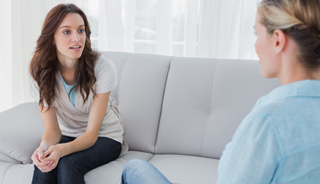 Cognitive-behavioral therapy could be an adjunctive therapy to medications in patients with bipolar disorder because of the positive effects observed post-treatment and at follow-up.
Cognitive-behavioral therapy (CBT) is effective in patients with bipolar disorder in decreasing the relapse rate and improving symptoms of depression and mania severity, as well as psychosocial functioning, according to a study published in PLOS One.1
CBT is the non-pharmaceutical intervention of choice for patients with depression and anxiety, and randomized controlled trials published in the last 10 years have acknowledged the potential benefits of CBT as a adjunct to mood stabilizers for symptom relief, relapse prevention, and enhanced drug adherence.9,15 A previous meta-analysis described the short-term efficacy of CBT in lowering the relapse rate of bipolar disorder.19
"In our study, an in-depth subgroup analysis of the meta-analysis on this topic was conducted to provide insights for psychiatrists and psychologists," Kai-Jo Chiang, of the School of Nursing, College of Nursing, Taipei Medical University, Taiwan, and colleagues said. "We performed a meta-analysis, as well as extensive searches of multiple databases and further subgroup analysis, to determine the efficacy of CBT in improving depressive symptoms, mania severity, relapse rates, and social functioning."
In order to compare the treatment outcomes of patients with bipolar disorder who were treated with CBT and medication vs outcomes data of patients who only received standard care, the researchers conducted an extensive electronic database search, using such keywords as "bipolar disorder," "manic-depressive psychosis," "bipolar affective disorder," "bipolar depression," "cognitive therapy," and "psychotherapy."
The systematic review and meta-analysis included 1384 patients with type I or II bipolar disease across 19 randomized controlled trials (RCTs). Based on data from a total of 10 RCTs at follow-up, CBT could effectively lower the relapse rate (pooled odds ratio [OR] 0.506%; 95% CI 0.278 -0.921; P =0.026).
Similarly, CBT also proved the ability to lessen depressive symptoms (g −.494; 95% CI −.963 to −.026), severity of mania (g −0.581; 95% CI −1.127 to −.035), and psychosocial functioning (g 0.457, 95% CI .106­-.809).
"This meta-analysis recommends the use of CBT as an adjunctive therapy to medications in patients with BD [bipolar disorder] because of the positive effects observed post-treatment and at follow-up," the researchers said. "The subgroup analysis indicated that the improvement in depression or mania levels was more profound with a CBT treatment duration of ≥90 min per session, and the relapse rate was lower in patients with BD I.
"Additional studies should investigate optimal patient selection strategies to maximize the benefits of adjunctive CBT and thereby the cost-effectiveness of treatment for patients with BD who do not rapidly respond to first-line interventions," they added.
References
Chiang KJ, Tsai JC, Liu D, Lin CH, Chiu HL, Chou KR. Efficacy of cognitive-behavioral therapy in patients with bipolar disorder: A meta-analysis of randomized controlled trials {published online May 4, 2017]. PLoS One.doi:10.1371/journal.pone.0176849
Cuijpers P, van Straten A, van Oppen P, Andersson G. Are psychological and pharmacologic interventions equally effective in the treatment of adult depressive disorders? A meta-analysis of comparative studies . J Clin Psychiatry. 69(11):1675-85; quiz 1839-1841.
Miklowitz DJ. An update on the role of psychotherapy in the management of bipolar disorder. Curr Psychiatry Rep. 2006;8(6):498-503.
Ye BY, Jiang ZY, Li X, et al. Effectiveness of cognitive behavioral therapy in treating bipolar disorder: An updated meta-analysis with randomized controlled trials [published online June 26, 2016]. Psychiatry Clin Neurosci. doi:10.1111/pcn.12399