Nephrology Information Center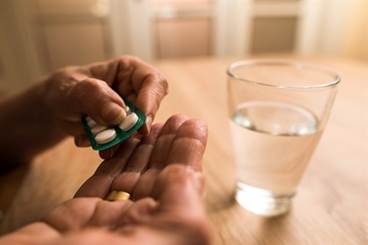 Oxybutynin, an anticholinergic used to treat urinary incontinence, may provide breast cancer survivors with an alternative treatment option for hot flashes, according to new research.

Increases in metabolic and, to a lesser extent, dietary risk factors contribute to higher burden.

Findings observed for veterans with diabetes and concomitant chronic kidney disease.

More people vulnerable to heat exposure, potentially causing heat stress, heart and kidney disease.

Researchers found that, compared with placebo, perioperative oral curcumin did not affect the inflammatory response and risk of postoperative complications after elective abdominal aortic aneurism repair.

Nearly half of women older than 50 years report having urinary incontinence.

Intensive blood pressure control and fenofibrate use in patients with type 2 diabetes who are at high risk for cardiovascular disease may increase the risk for adverse kidney events.

Patients with gout who did not reach a serum uric acid level below 6 mg/dL had a 2.4-fold increased risk for death.

Risk of hospitalization up for Hispanic patients with lower scores on Ambulatory Care Experiences Survey.

The job market for new nephrologists is continuing to improve, and most fellows would recommend nephrology to medical students or residents.