Nephrology Information Center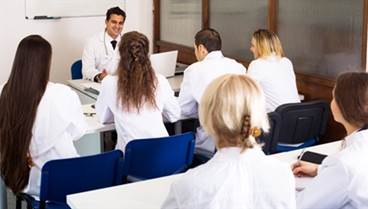 The job market for new nephrologists is continuing to improve, and most fellows would recommend nephrology to medical students or residents.

Lixisenatide reduces progression of urinary albumin-creatinine ratio in patients with macroalbuminuria.

For women at high risk for cystitis recurrence who drink low volumes of fluid daily, increasing water intake prevents recurrence.

The use of a moderate to low susceptibility antibiotic to treat a urinary tract infection [UTI] may result in a 1.74-fold increase in the odds of an emergency department readmission within 30 days for another UTI.

Correlation between PPI and hip fracture persisted for subgroups with low, medium, high PPI use.
Kidneys of neonates with left heart obstruction consistently found to be larger than normal.

Due to limited evidence, other experts urge caution in implementing guideline for women.

Five evidence-based recommendations list tests, procedures that doctors, patients should question.

All 20 recipients experienced HCV cure, good quality of life, excellent renal function.

The Belmont Report provides an appropriate framework for living donor organ transplantation.