September 25, 2018
Prevalence of Alzheimer's, Related Dementia Set to Double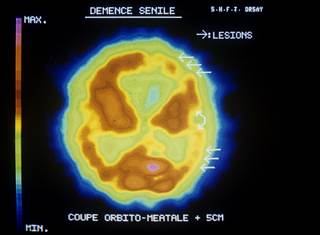 Alzheimer's disease and related dementias burden is expected to increase to 3.3% in 2060.
HealthDay News — The burden of Alzheimer disease and related dementias (ADRD) is expected to increase to 3.3% in the United States by 2060, according to a study published online Sept. 19 in Alzheimer & Dementia.
Kevin A. Matthews, PhD, from the US Centers for Disease Control and Prevention in Atlanta, and colleagues estimated the future US burden of ADRD by age, sex, race, and ethnicity. Subgroup-specific prevalence among Medicare fee-for service beneficiaries aged ≥65 years in 2014 was applied to subgroup-specific population estimates for 2014 and population projection data from the US Census Bureau for 2015 to 2060.
The researchers estimated the burden of ADRD in 2014 at 5 million adults aged ≥65 years, or 1.6% of the population. Significant disparities were seen in the prevalence of ADRD among population subgroups defined by race and ethnicity. By 2060, the ADRD burden is expected to double to 3.3%, with 13.9 million Americans projected to have the disease.
"This study shows that as the US population increases, the number of people affected by [Alzheimer] disease and related dementias will rise, especially among minority populations," CDC Director Robert R. Redfield, MD, said in a statement. "Early diagnosis is key to helping people and their families cope with loss of memory, navigate the health care system, and plan for their care in the future."