May 02, 2016
Stroke risk reduced with DASH diet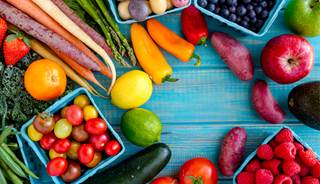 Researchers found a statistically significant link between modified DASH diet score and risk of ischemic stroke.
The DASH, or Dietary Ap­proach­es to Stop Hypertension, diet is associated with a reduced risk of ischemic stroke, according to a report in the April issue of Stroke. Previous findings have found this diet to be associated with lower risk of hypertension, the major risk factor for stroke.

Lead author Susanna C. Larsson, PhD, and fellow investigators followed 74,404 men and women (age, 45-83 years) who did not have a history of stroke at baseline and who were enrolled in the Cohort of Swedish Men and the Swedish Mammography Cohort. Using a food-frequency questionnaire, the researchers assessed adherence to the DASH diet with a modified score based on participants' consumption of vegetables, fruits, legumes and nuts, whole grains, low-fat dairy, red and processed meat, and sweetened beverages. During a mean of 11.9 years of follow-up, 3,896 ischemic strokes, 560 intracerebral hemorrhages, and 176 subarachnoid hemorrhages were documented among the study population. The researchers found a statistically significant inverse association between modified DASH diet score and risk of ischemic stroke. Although not statistically significant, an inverse association was also found between the modified DASH diet score and intracerebral hemorrhage. The study findings did not indicate an association between the diet and subarachnoid hemorrhage.