August 30, 2014
Americans trust their primary-care providers
the Clinical Advisor take:
Although Americans report declining faith in the health care system and private insurance companies, they still trust their individual health care providers, according to researchers.
"Despite the large number of polls conducted over the past five decades, relatively few have included questions asked with similar wording so as to provide historical trends on health policy issues," explained Robert J. Blendon, PhD, MBA, MPH, of Harvard University, and colleagues.
After reviewing data from more than 100 public opinion surveys over a fifty-year period, the researchers found that American's attitudes towards health policy remained split and was often swayed by federal health care initiatives.
For the primary-care clinician, the interesting part of the study, published in Health Affairs, stems from the changing public sentiment on health care providers. Although the proportion of Americans who think there are too few primary-care providers has declined in the past two decades, only 10% of Americans had noticed an increase in providers in their local communities. "This suggests that if a [provider] surplus is developing, it is not visible to the public yet," noted the authors.
Trust in health care leadership had declined significantly, most notably when the federal government introduced wide-sweeping federal reforms to health care policy. Notably, public sentiment swayed negatively after both the Truman and Clinton administration's attempts at nationalizing insurance. Despite this flux in health policy, American's trust in individual providers remained consistently positive.
"Americans hold many beliefs that are consistent with a general view of what is right or wrong about health care in the United States. However, it is striking to see how many conflicting views the public holds on health policy issues," wrote the authors.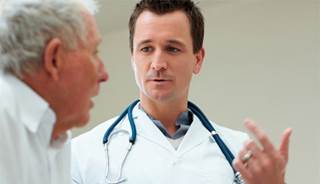 Americans still trust their primary-care providers
A review of data from more than 100 public opinion surveys conducted over a fifty-year period finds that the American public has conflicting views about the nation's health policy. They report much dissatisfaction with the health care system and with private health insurance and managed care companies, and they indicate general support of a national health plan.
However, most Americans remain satisfied with their current medical arrangements, do not trust the federal government to do what is right, and do not favor a single-payer type of national health plan.
The review finds that confidence in the leaders of medicine has declined but that most Americans maintain trust in the honesty and ethical standards of individual providers.
Next Article in News
2018 Upcoming Meetings
Sign Up for Free e-newsletters