June 08, 2015
Be vigilant for varicella-zoster in immunocompromised patients
the Clinical Advisor take:
Daniel Vela Duarte, MD, of Loyal University Medical Center in Maywood, Illinois, and colleagues presented a case study of a patient with HIV who experienced cerebral vasculitis and a subsequent hemorrhagic stroke due to infection with the varicella-zoster virus.
The virus, which typically causes chickenpox in children and shingles in adults, can cause serious inflammation of the blood vessels within the brain among those with weakened immune systems, according to Vela Duarte.
In the case presented, a 48-year-old man with HIV/AIDs virus began to lose feeling in the right side of his body as well as diminished motor functions and comprehension of words.
Findings from imaging scans showed the patient experienced a hemorrhagic stroke, and had direct bleeding on the brain. The researchers determined that the varicella-zoster virus was actively replicating within the patient's brain.
Although cerebral vasculitis from varicella-zoster is rare, and occurs primarily in those with weak or compromised immune systems, it can be properly treated once it has been recognized.
Clinicians who treat immunocompromised patients should be aware that lesions caused by varicella-zoster virus could look similar to those associated with John Cunningham virus, another latent viral infection that can become active in this patient population.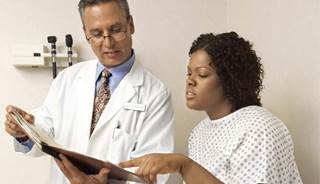 Varicella-zoster virus may actively replicate in the brain of patients with HIV, causing cerebral vasculitis.
MAYWOOD, IL — Patients with human immunodeficiency virus (HIV) can, in rare cases, experience bleeding on the brain that causes a type of stroke called intracerebral hemorrhage. A Loyola University Medical Center case study demonstrates that a virus called varicella-zoster can cause inflammation of blood vessels in the brain.
This article originally appeared
here.
Next Article in News
2018 Upcoming Meetings
Sign Up for Free e-newsletters