April 18, 2015
Providers not always happy with increased electronic health records functionalities
the Clinical Advisor take:
Increasing the functionality of electronic health records may not always lead to increased satisfaction among health-care providers, results of a survey conducted and published by Family Practice Management indicate.
"Changing an electronic health record (EHR) system can be a step backwards in loss of ... productivity, [though it] does add useful functionality," said Kenneth Adler, MD, MM, director of the Arizona Community Physicians and editor of Family Practice Management.
To gauge provider satisfaction, the researchers analyzed survey results from 305 clinicians who had switched EHR systems. Of the participants, 60% switched EHR systems because they wanted to get added functionality. Other reasons included better usability, helping to achieve meaningful use objectives, and consolidating multiple EHR systems after a practice consolidation.
"Saving money wasn't a big consideration, nor was going to a cloud-based system," which was surprising since cloud-based systems are all the at the forefront of information technology now, Adler said to Medpage Today.
Although 59% of providers reported that their new EHR systems have added functionality, only 43% said they were happy they made the switch: 42% reported getting better support, and 39% reported that they were satisfied with their new EHR system.
Productivity was noted as a main issue with the new systems — only 28% of providers believed their new EHR improved productivity. Not all respondents felt their new system was easier to use.
"People who were [more] involved with the switch were generally happy with the switch" — these were mostly people in solo practices, said Adler.
"It's the providers in the larger systems — where an institution says, for whatever reason, 'We're going to change EHRs' — who feel disempowered and are most unhappy."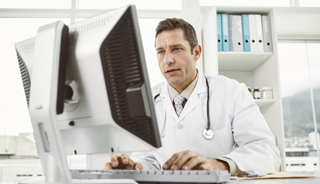 Modest caffeine consumption may reduce liver scarring in patients with HCV
CHICAGO — Providers who switch from one electronic health record (EHR) to another do so to add more functionality, but often it doesn't make them more satisfied, according to a recently published survey.
"I love my EHR, but I work with a lot of physicians who don't," Kenneth Adler, MD, MMM, a family physician in Tucson, Ariz., said here Thursday at the annual meeting of the Healthcare Information and Management Systems Society. "I bought them an EHR and they still blame me for it."
Next Article in News
2018 Upcoming Meetings
Sign Up for Free e-newsletters