January 22, 2015
Even with exercise, sitting linked to worse health outcomes
the Clinical Advisor take:
Even in patients who exercise regularly, greater sedentary time is associated with an increased risk of adverse health outcomes, including early death, results of a study published in the Annals of Internal Medicine suggest.
"Understanding the mechanisms by which sedentary behavior increases risk for disease and the precise amounts of sitting that generate risk may enable us to more effectively characterize the most at-risk groups within the population," said Brigid M. Lynch, PhD, of the Baker IDI Heart and Diabetes Institute in Melbourne, Australia, and colleagues in an accompanying editorial.
To quantify the association between sedentary time and hospitalizations, all-cause mortality, cardiovascular diseases, diabetes, and cancer in adults independent of physical activity, Aviroop Biswas, of the University of Toronto, and colleagues culled data from 41 studies that assessed sedentary behavior in adults.
Long periods of sitting time were positively linked with all-cause mortality and other outcomes compared with study participants who reported little sitting time.
"The implications of these findings are far-reaching. Sedentary behavior is ubiquitous. Society is engineered, physically and socially, to be sitting-centric," noted Lynch in the editorial.
In an effort to understand more about the positive correlation between sitting time and all-cause mortality, Lynch and colleagues recommended that more research should be done in three areas: isotemporal substation modeling, objective activity monitoring, and population subgroups. Right now, only weak associations between subgroups have been found, noted Lynch.
Additionally, researchers should use device-based measurements instead of self-reported method used in most studies, said Lynch and colleagues. Using device-based measurements may be more effective in evaluating sedentary time.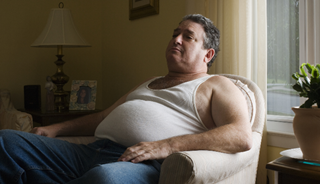 Even with exercise, sitting linked to worse health outcomes
Greater sedentary time was associated with increased risk of adverse health outcomes including early death, even in those who otherwise exercised regularly, a meta-analysis indicated.
With data pooled from 41 primary research studies, researchers found that long periods of sitting time were positively correlated with all-cause mortality and other outcomes, after adjustment for levels of physical activity, compared with study participants reporting relatively little sitting time:
All-cause mortality (hazard ratio, [HR] 1.240; 95% CI 1.09-1.41)
Cardiovascular disease mortality (HR, 1.179; 95% CI 1.106-1.257)
Cardiovascular disease incidence (HR, 1.143; 95% CI 1.002-1.729)
Cancer mortality (HR 1.173; 95% CI 1.108-1.242)
Cancer incidence (HR 1.130; 95% CI 1.053-1.213)
Type 2 diabetes incidence (HR 1.910; 95% CI 1.642-2.222)
Next Article in News
2018 Upcoming Meetings
Sign Up for Free e-newsletters