August 29, 2014
Growth hormone treatment during childhood increases stroke risk
the Clinical Advisor take:
Human growth hormone treatment during childhood is linked to increased stroke risk in early adulthood, according to research published in Neurology.
To investigate the incidence of stroke and stroke subtypes in patients treated with growth hormone for idiopathic isolated growth hormone or short stature, Amelie Poidvin, MD, MSc, of the University Paris Diderot, and colleagues collected adult morbidity data from 6,874 patients, aged an average of 11 years, who had started growth hormone treatment between 1985 and 1996.
Capture-recapture methods were used to ascertain case completeness. The incidence of stroke and of stroke subtypes were calculated and compared with population values extracted in Dijon and Oxford between 200 and 2012.
There was a significantly higher risk of stroke among patients treated with growth hormone during childhood, the investigators found. The excess risk of stroke was attributed to a substantially higher risk of hemorrhagic stroke (standardized incidence ratio, 3.5 to 7.0), and subarachnoid hemorrhage (standardized incidence ratio, 5.7 to 9.3).
"We report a strong relationship between hemorrhagic stroke and GH treatment in childhood for isolated growth hormone deficiency or childhood short stature," wrote the researchers. "Patients treated with GH worldwide should be advised about this association and further studies should evaluate the potentially causal role of GH treatment in these findings."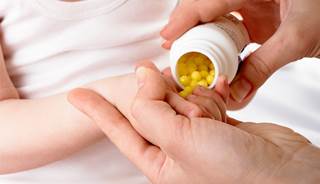 Growth hormone treatment during childhood increases stroke risk
We investigated the incidence of stroke and stroke subtypes in a population-based cohort of patients in France treated with growth hormone (GH) for short stature in childhood.

Next Article in News
2018 Upcoming Meetings
Sign Up for Free e-newsletters