February 27, 2015
Hepatitis C treatment benefits lupus patients
the Clinical Advisor take:
Immunosuppressive therapy is not associated with hepatitis C virus (HCV) reactivation in patients with systemic lupus erythematosus (SLE) who are positive for antibodies to HCV (anti-HCV), according to a study published in Lupus.
These patients generally have a high risk for hepatitis flares, but this study suggests that HCV infection has minimal impact on SLE's clinical appearance.
Immunosuppressive agents used to treat SLE have been thought to increase the likelihood of hepatitis flares in anti-HCV-positive patients. The researchers in this study wanted to determine if these immunosuppressive agents definitively increase the risk for hepatitis flares.
The study included 158 patients with diagnosed SLE who also had anti-HCV status available. The researchers used the SLE disease activity index (SLEDAI) to monitor the participants. They also recorded any hepatitis flares, kept track of the use of immunosuppressive agents, performed biochemical liver function and immunologic tests, and evaluated virological response to interferon plus ribavirin treatment by HCV viral load.
In total, 16.5% of the participants were anti-HCV-positive (n=26), and 83.5% were anti-HCV-negative (n=132).
After a mean follow-up period of 8.4 years, 10 of the anti-HCV-positive participants experienced HCV reactivation. The researchers compared these participants to the 16 anti-HCV-positive participants who did not experienced HCV, and they found no significant difference between use of immunosuppressive agents.
After treating eight of the 10 patients with hepatitis flares, 75% achieved a sustained virological response after 24 weeks of treatment.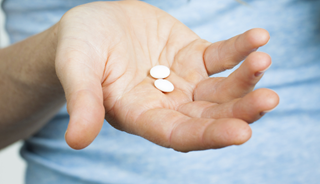 Hepatitis C treatment nenefits lupus patients
The risk of a hepatitis flare is high in patients with systemic lupus erythematosus (SLE) who are positive for antibodies to HCV (anti-HCV), but the use of immunosuppressive therapy is not related to HCV reactivation in these patients, a new study found.
The results suggest that HCV infection has little impact on the clinical appearance of SLE, according to M-Han Chen, division of allergy-immunology-rheumatology at National Yang-Ming University in Taipei, Taiwan, and colleagues.
"We did not find any difference in immunological profile between anti-HCV-positive and -negative SLE patients," they wrote.
Next Article in News
2018 Upcoming Meetings
Sign Up for Free e-newsletters