February 05, 2015
Community organizations strengthen hepatitis prevention initiatives
the Clinical Advisor take:
The United States' Action Plan for the Prevention, Care, and Treatment of Viral Hepatitis: 2014-2016 created new opportunities for community-based organizations, such as Hep B United, to help identify and strengthen the nation's hepatitis prevention, care, and treatment goals.
Hep B United is comprised of more than 20 local alliances working on a national scale to eliminate hepatitis B in high-risk populations. The organization's key priorities include providing community and clinician education, improving test and linkage to care to prevent hepatitis-B-related liver disease and cancer, eliminating perinatal transmission of hepatitis B, and strengthening hepatitis B and C surveillance efforts.
The organization went one step further, issuing an analysis that highlighted ways in which Hep B United members can collaborate in larger federal inter-agency efforts and drew connections between the U.S.' viral hepatitis action plan and local disease-related activities.
"Ultimately, this document provides a framework that community organizations can utilize when meeting with federal agencies to discuss hepatitis B programs and infrastructure," noted Kate Moraras, MPH, of Hep B United in an AIDS.gov blog post.
Hep B United's analysis also provided recommendations for the federal government. The organization identified a need for more detailed information about population-specific health disparities in viral hepatitis prevention, diagnosis, care and treatment. To combat this knowledge disparity, Hep B United suggested that the Health Resources and Services Administration (HRSA) provide technical assistance to help local and national partner access data that can be shared with the public.
"It is our hope that these approaches and resources developed by Hep B United can serve as a model for other groups/coalitions addressing hepatitis B and C disparities, and help foster additional strategic partnerships to address viral hepatitis," added Moraras.
A community-based organization focused on eliminating hepatitis-related health disparities issued a report detailing improvements that can be made for better hepatitis care.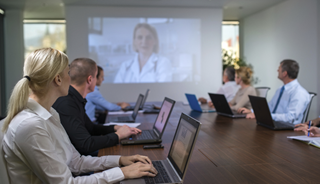 Community orgs strengthen hepatitis prevention initiatives
The development of the updated national Action Plan for the Prevention, Care, & Treatment of Viral Hepatitis: 2014-2016 [PDF 2.01MB] (Action Plan) in April 2014 marked a new opportunity for community-based organizations invested in eliminating hepatitis B and C disparities, to explore what activities federal agencies are planning to undertake and how the organizations and agencies can work together to address viral hepatitis.
The Action Plan notes that further engaging the energy and expertise of new partners from both inside and outside of government is critical for successful implementation.
Next Article in News
2018 Upcoming Meetings
Sign Up for Free e-newsletters