May 05, 2015
Do fear-based public health campaigns help prevent HIV?
the Clinical Advisor take:
The New York City Department of Health and Mental Hygiene have been using fear-based campaigns to educate the public about HIV, tobacco use, and obesity, but, scare tactics may do more harm than good when it comes to HIV, study findings suggest.
"Fear-based public health campaigns have been the subject of an intense moral and empirical debate," noted Amy L. Fairchild, PhD, of Columbia University in New York City, and colleagues in Health Affairs.
"Longstanding efforts using humor or affirmation — known as 'sex positive' approaches — had failed to reduce HIV incidence among young men who had sex with men, especially among blacks and Hispanics."
To determine the efficacy of fear-based appeals, the investigators examined public reaction to three public health campaigns: high rates of tobacco use, obesity, and HIV infection that were introduced during Mayor Michael Bloomberg's administration. During this period, smoking declined and some data suggests that childhood obesity may have turned a corner, but HIV infections continued to rise, said the study authors.
When a fear-based campaign was applied to HIV, the scare-based tactic — aimed at young, minority men who had sex with men — was scrutinized for adding stigma to an already stigmatized population. "It is difficult to measure to what extent these successes and failures can be attributed to fear-based campaigns, in part, because the campaigns were accompanied by other interventions like a cigarette tax and the distribution of free condoms," noted the investigators.
"Relying on fear is risky business," warned the researchers. "The use of fear could not be measured simply in terms of efficacy."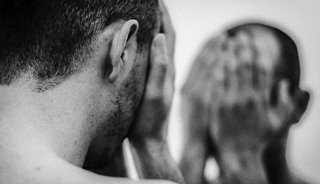 Do fear-based public health campaigns help prevent the spread of HIV?
NEW YORK (May 4, 2015) — Over the last ten years, public health campaigns in New York City around smoking, obesity, and HIV underwent a dramatic shift to use fear and disgust to spur behavior change, sometimes with the unintended consequence of stigmatizing affected populations.
In a new article published in the May issue of the journal Health Affairs, scholars at Columbia University's Mailman School of Public Health explore the implications of this shift to fear-based campaigns in the present public health environment.
Next Article in News
2018 Upcoming Meetings
Sign Up for Free e-newsletters