November 18, 2014
Low-income kids missing out on preventive care
the Clinical Advisor take:
The Obama administration needs to do more to increase the rate of participation among low-income children receiving free preventive exams and services provided by Medicaid, results of a new federal watchdog report indicate.
Although 63% of children on Medicaid received at least one medical screening in 2013, this rate falls short of the Department of Health and Human Services' 80% goal, reported the department's Office of Inspector General (OIG). Only Iowa and California exceeded that standard, and less than 40% of eligible children in Ohio and Alaska received preventive screenings in 2013.
A shortage of clinicians treating Medicaid patients, low compensation for primary-care providers, and a lack of awareness about the importance of preventive care were cited as barriers to care. Because reimbursements for Medicaid patients are low, fewer pediatric-care providers are available to see these patients, which cause delays in preventive care appointments for low-income kids.
Compared with the Children's Health Insurance Program (CHIP) or private health insurers, the preventive care program offers a wider range of tests and treatments to treat health issues. A majority of states use guidelines set by the American Academy of Pediatrics, which suggests 13 preventive visits in the first three years of life followed by annual visits until patients are aged 21 years.
Although the OIG report indicated that the federal government needs to do more to boost participation, some experts believe state officials are responsible for the low rates because Medicaid is a state-federal program administered by the state.
"The federal government is working hard on this, but the only power they have over states is to take away their funding and that is highly unlikely," said Jane Perkins, legal director of the National Health Law Program to MedPage Today.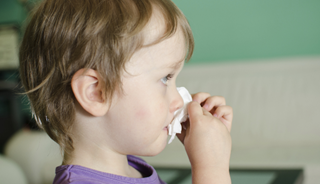 Low-income kids missing out on preventive care
Millions of low-income children are failing to get the free preventive exams and screenings guaranteed by Medicaid, and the Obama administration is not doing enough to fix the problem, according to a federal watchdog report.
The report, released Thursday by the Department of Health and Human Services' Office of Inspector General (OIG), says the administration has boosted rates of participation but needs to do more to ensure that children get the regular wellness exams, dental checkups, and vision and hearing tests.
The report notes that 63% of children on Medicaid received at least one medical screening in 2013, up from 56% in 2006, but still far below the department's 80% goal.
Next Article in News
2018 Upcoming Meetings
Sign Up for Free e-newsletters