January 14, 2015
Nurse practitioners, physician assistants named best jobs to have in 2015
the Clinical Advisor take:
Both the nurse practitioner and physician assistant professions have experienced a surge of growth in recent years, just one factor that contributed to the U.S. News & World Report's ranking both nurse practitioners and physician assistants in the top 10 best jobs in their 100 Best Jobs of 2015 list.
According to U.S. News & World Report, jobs were ranked based on different areas such as job growth, median salary, stress level, and work-life balance.
#2: Nurse practitioners
Nurse practitioners (NPs) ranked second both overall and in the report's health care-related job list. The shortage of primary-care providers has created a space for NPs to fill -- the Bureau of Labor Statistics predicts at 33.7% growth in the field by 2022.
"This growth rate is more than double the national average for other occupations, making job security for nurse practitioners very good," wrote U.S. News & World Report.
The highest-paid NPs resided in Columbus, Indiana; Texarkana, Texas; or San Jose, California.
#10, #7: Physician assistants
Physician assistants (PAs) were named #10 and #7 in the best 100 jobs and best health care-related jobs list, respectively. Employment growth rate for PAs is predicted to increase 38.5% between 2012 and 2022, according to the report.
"Couple the growth projection with a razor-thin 1.2% unemployment rate -- one of the lowest on our Best Jobs of 2015 list -- and the job outlook for physician assistants is quite strong," noted U.S. News & World Report.
The highest-paid PAs resided in Sebastian, Florida; Santa Fe, New Mexico; and Texarkana, Texas.
Both NPs and PAs earned high marks on job growth and upward mobility, but scored low marks on stress level (above average for both professions). PAs were ranked higher in terms of job flexibility compared with nurse practitioners.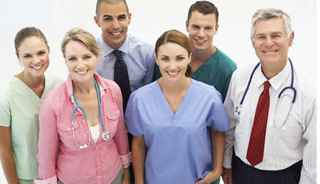 Nurse practitioners, physician assistants top best jobs list
The U.S. workforce has myriad talents, desires and lifestyles, so there is no one best job that suits each one of us. But if we were to define a good job generally, there are some unequivocal factors. The best jobs pay well. They challenge you without stressing you out too much.
There's room to grow and advance. Maybe most importantly, the best jobs are ones that are hiring. From dentist, to accountant, to middle school teacher and civil engineer, the occupations on U.S. News' list of 100 Best Jobs of 2015 are ranked according to their ability to offer this elusive mix.
Next Article in News
2018 Upcoming Meetings
Sign Up for Free e-newsletters