October 07, 2014
Second 'HIV-cured' infant relapses
the Clinical Advisor take:
A toddler thought to be cured of human immunodeficiency virus (HIV) after undergoing aggressive treatment following birth has suffered a relapse, according to a case report published in The Lancet.
"The availability of many classes of potent antiretroviral drugs has substantially decreased HIV morbidity and mortality, but these drugs cannot eradicate the virus because they do not eliminate viral reservoirs," wrote Vania Giacomet, MD, of the University of Milan.
The child, aged three years, had viral levels of HIV rebound two weeks after medical providers took him off his antiretroviral medications. The patient's HIV levels had been undetectable since he was aged six months due to aggressive drug therapy that doctors started within 12 hours of his birth.
Test were performed on the patient suggested his HIV had been eradicated, even antibodies to HIV had disappeared, noted the researchers. After taking the child off the medical regimen, the virus had been found hiding in reservoirs deep in the child's immune system and immediately returned.
This patient was not the first infant thought to be cured of HIV; an infant in Berlin underwent an allogeneic haemopoietic stem cell transplant from a donor with the CCR5-Δ32 mutation, which protects against HIV infection.
The second patient, from Mississippi, was reported cured of HIV after early initiation of antiretroviral therapy, which according to researchers, "raised the possibility of achieving a cure without procedures such as bone marrow transplant with CCR5-Δ32 cells." Scientists who worked with the Mississippi patient reported evidence of viral rebound.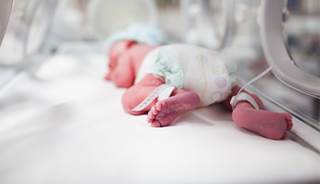 Second 'HIV-cured' infant relapses
A woman at 41 weeks' gestation presented to our hospital in December, 2009, in labor. She had a history of intravenous drug use, and was unaware of her HIV status. Rapid HIV-1 testing was positive and she had high viral load.
A small-for-gestational-age boy was delivered vaginally, in good condition. 12 h after his birth virological analyses, comprising HIV 1-2 antibody western blot (gag, pol, env) and HIV-1 antigen p24, were positive, and his HIV-RNA viral load was 152 560 copies per mL.
We started prophylaxis with zidovudine and nevirapine within 12 h of birth, but at day 4 his viral load was 13 530 copies per mL. After checking for possible viral resistance we started triple antiretroviral therapy with ritonavir boosted lopinavir, zidovudine, and lamivudine.
Next Article in News
2018 Upcoming Meetings
Sign Up for Free e-newsletters