OB/GYN INFORMATION CENTER
News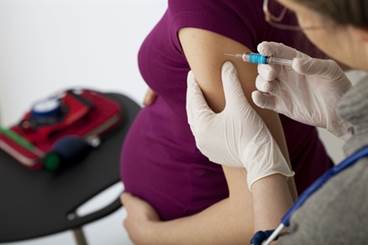 Immunization with Tdap vaccine during the third trimester of pregnancy resulted in higher concentrations of pertussis toxin antibodies in newborns.
Talzenna, a poly (ADP-ribose) polymerase (PARP) inhibitor, was evaluated in EMBRACA, an open-label trial that randomized patients with gBRCAm HER2-negative locally advanced or metastatic breast cancer (N=431) to receive talazoparib 1mg or physician's choice of chemotherapy (capecitabine, eribulin, gemcitabine, or vinorelbine).
The expanded approval was supposed by safety and efficacy data from the Phase 3 ACCESS IUS trial (N=1751) in women receiving Liletta. In the trial, Liletta demonstrated >99% efficacy in preventing pregnancy for up to 5 years in a broad patient population.
Features

Many cases of vaginal foreign body are unusual and often difficult to detect.

As healthy levels of folic acid, iodine, magnesium, vitamin D, and iron demonstrate improved outcomes in pregnancy, understanding of the function of these essential nutrients on health would benefit family practitioners caring for women of childbearing age.