October 12, 2018
Higher Levels of Anti-CA15.3 and Anti-CA125 Linked to Increased Risk for Mucinous Epithelial Ovarian Cancer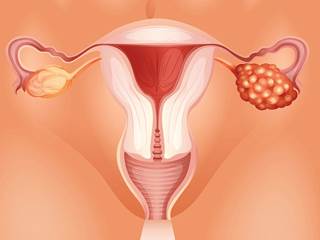 Increased CA15.3 blood levels have been linked to poor prognosis in patients with breast or colorectal cancer.
CA15.3 and CA125 antibodies alone or in combination with their antigens may predict longer-term risk of epithelial ovarian cancer (EOC), according to a study published in Cancer Epidemiology, Biomarkers, & Prevention.
Researchers used the European Prospective Investigation of Nutrition and Cancer Cohort, an ongoing multicenter study, to identify patients with EOC (n = 806). EOC types included ovarian, fallopian tube, and peritoneal. Information on tumor grade was available for 471 patients (58%) and tumor stage for 709 patients (88%). Follow-up was conducted from 2005 to 2008.
Matched control subjects (1927 total) who were alive and cancer free at diagnosis of the index case were selected at random based on study center, age, blood donation, time of day of blood collection, fasting status, menopausal status, menstrual cycle phase for premenopausal women, current use of oral contraceptives (OC), or hormone replacement therapy (HRT). Baseline data were collected through questionnaires or interview; study participants for whom data were missing were excluded.
To measure antibodies against CA15.3 and CA125, antigen-grade CA15.3 and CA125 taken from human breast and ovarian cancer cell lines were coated on multispot plates. Associations between epidemiologic factors and anti-mucin antibodies were evaluated using generalized linear models; EOC risks associated with anti-mucin antibodies, by themselves or in combination with respective antigens, were evaluated using conditional logistic regression.
Higher anti-CA15.3 antibodies were found in postmenopausal women; these antibodies were lower among women with higher body mass index and current smokers. Smoking more packs-per-year was associated with lower anti-CA15.3 antibodies. Among premenopausal women, lower anti-CA15.3 antibodies was associated with use of OCs and a higher number of ovulatory cycles. Among postmenopausal women, higher anti-CA15.3 antibodies was associated with later age at last birth, shorter interval since last birth, and longer duration of OC use.
Similar to anti-CA15.3 antibodies, current smoking was associated with lower anti-CA125 antibodies; levels declined with increasing packs-per-year. Among postmenopausal women, older age at last birth and shorter interval since last birth were associated with higher anti-CA125 antibodies. Among premenopausal women, duration of OC use was associated with a lower level of anti-CA125 antibodies.
No associations were found between tumor characteristics and antibody levels. Previous miscarriage, hysterectomy or unilateral oophorectomy; family history of breast cancer; intrauterine device use; and duration of HRT were also not associated with antibody levels. For mucinous EOC developed ≥3 years after baseline, the researchers found a relationship between increasing anti-CA15.3 and anti-CA125 antibodies and increasing EOC risk. Overall, EOC risk was increased for postmenopausal women with high CA125 levels regardless of anti-CA125 antibody levels only when cancer developed within 3 years of blood capture. Reduced risk for overall EOC was linked with low CA125 antigen and high anti-CA125 antibody. For patients who developed serous EOC, the combination of low CA125 antigen and high anti-CA125 antibody was associated with an odds ratio of 0.60.
"…we found some support for our premise that events known to increase (or decrease) EOC risk generally correlate with those that decrease (or increase) anti-CA15.3 or anti-CA125 antibody levels," concluded the authors. "Although by themselves, anti-mucin antibodies were not strongly associated with overall EOC, higher levels of both anti-CA15.3 and anti-CA125 were associated with greater longer term risk for mucinous EOC."
Reference
Cramer DW, Fichorova RN, Terry KL, et al. Anti-CA15.3 and anti-CA125 antibodies and ovarian cancer risk: results from the EPIC cohort. Cancer Epidemiol Biomarkers Prev. 2018;27(7):790-804.