Pain Management Information Center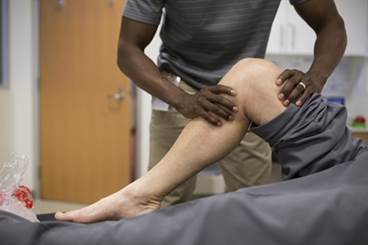 For opioid-naive patients, early physical therapy tied to less opioid use in shoulder, neck, knee, back pain.
News

Choosing — or starting treatment with — manual therapy over opioid medications for the management of spine or shoulder may result in lower associated downstream costs.
Healthday

Guidelines include use of lowest effective dose, smallest quantity of opioids needed for expected pain.
News

An intervention by community pharmacists consisting of sending elderly patients educational information on deprescribing of inappropriate medications resulted in higher levels of discontinuation of inappropriate medications within 6 months compared with those in patients who received usual care.
Two Minute Medicine
A systematic review of outcome measures found that only a minority addressed quality of life and patient (child) reported outcomes, and many did not measure psychometric properties.
Healthday

App can cut both severity of advanced cancer patients' reported pain and hospital admissions.
News

Data identified both clinical and employment factors that may predict poor work outcomes in patients with axial spondyloarthritis.
News

Patients with greater trochanteric pain syndrome may have altered conditioned pain modulation, as well as a high number of pain locations associated with negative conditioned pain modulation.
News

Two screening tools, the STarT Back Screening Tool and the Örebro Musculoskeletal Pain Questionnaire, may be useful in predicting the transition from subacute and acute to chronic low back pain.
News

Researchers and pain experts formulated guidelines for the use of onabotulinumtoxinA for the management of chronic migraine.