Pain Management Information Center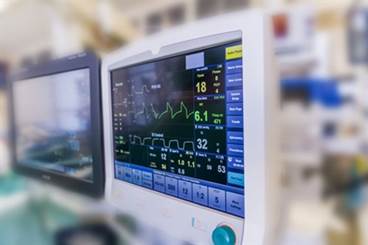 With the increasing number of patients presenting to surgery with opioid tolerance, clinicians should be familiar with their specific analgesic needs.
Healthday

Cryoablation also cuts the need for opioids at 24 hours post-treatment and at three months
News

Posttraumatic stress disorder symptoms may be associated with higher levels of acute pain and pain interference in low-income inner city women.
Healthday

Impact of medications on mother-infant dyad should be considered, as many women breastfeed
News

The efficacy of Aimovig was evaluated as a preventive treatment of episodic or chronic migraine in 3 randomized, double-blind, placebo-controlled studies: 2 studies in patients with episodic migraine (4-14 migraine days per month) and 1 study in patients with chronic migraine (≥15 headache days per month with ≥8 migraine days per month).
News

Improvements in low back pain intensity and disability among active-duty military personnel
News

A combination of self-care education, aerobic and strength-training exercise, and spinal manipulation therapy may provide greater pain relief and improved treatment satisfaction compared with exercise only in adolescents with low back pain.
News

National Institutes of Health Director, Francis Collins, MD, PhD, announced on April 4, 2018 the launch of the Helping to End Addiction Long-Term Initiative.
Healthday

Findings based on two-year follow-up of a large, community-dwelling cohort in Malaysia
News

Group cognitive behavioral therapy and pain education may be more effective than usual care for improving pain and physical function in patients presenting with chronic pain at low-income clinics.