January 09, 2019
Muscle Atrophy Occurs Rapidly in Critically Ill, Ventilated Children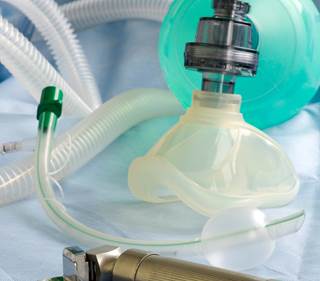 Forty-seven percent of cohort experienced ≥11% decrease in diaphragm thickness after 6 days.
HealthDay News — Children receiving invasive mechanical ventilation for ≥48 hours often experience muscle atrophy, especially in the diaphragm, according to a study published online Dec. 19 in PLOS ONE.
Ryan W. Johnson, MPH, from the Washington University School of Medicine in St. Louis, and colleagues conducted a prospective cohort study involving 34 critically ill children aged 1 week to 18 years with respiratory failure who were receiving invasive mechanical ventilation for ≥48 hours. Thirty of the participants completed 2 or more ultrasound assessments of muscle thickness for a median interval of 6 days.
In the entire cohort, researchers found an 11.1% decrease in diaphragm thickness between the first 2 assessments (2.2%/day); quadriceps thickness decreased by 8.62% (1.5%/day). There was no significant change in biceps or tibialis thickness. Forty-seven percent of the cohort experienced diaphragm atrophy (≥10% decrease in thickness), while 83 and 47% of patients experienced atrophy in at least one or at least two muscle groups, respectively. Increasing age and traumatic brain injury were correlated with greater muscle loss on multivariate linear regression.
"It will be important for future multicenter studies to explore how skeletal muscle loss in critically ill kids impacts their recovery," a coauthor said in a statement. "We know that adult patients with similarly weakened muscle tone take longer to wean from ventilators, have longer hospital stays, and face heightened mortality risk."