Psoriasis Information Center
News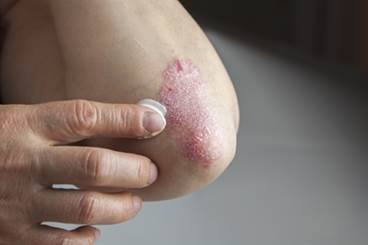 DLQI-R allows more patients to achieve threshold for becoming candidates for biologic treatment.
Psoriasis appears to be significantly associated with inflammatory bowel disease.
Most studies evaluated fish oil, acupuncture, indigo naturalis, curcumin, meditation.
Features

A number of therapeutic options exist for patients with psoriasis, including phototherapy and systemic and biologic agents.

The dermatitis patient can be extremely complex in their presentation, as well as have multiple dermatoses complicating the diagnosis.
Psoriasis Case Studies