December 11, 2014
Tobacco, alcohol counseling may improve psoriasis outcomes
the Clinical Advisor take:
Alcohol and smoking may be associated with the development and progression of psoriasis, but providers may not be providing adequate screening and counseling, according to a letter to the editor published in the Journal of the American Academy of Dermatology.
"Our data suggest a practice gap related to low screening and counseling rates for patients with psoriasis, which may negatively impact outcomes," wrote Brandon L. Adler, of Albert Einstein College of Medicine, in Bronx, N.Y., and colleagues.
To assess the screening and counseling practices among health-care providers and potential improvements, the researchers surveyed 171 dermatologists and dermatology residents using an internet-based questionnaire from January through March 2014.
Demographic variables; belief in associations of psoriasis with risk factors; screening/counseling rates; confidence in counseling; counseling methods used; responsibility of practitioners; and preferred format for new counseling tools were surveyed.
Of the respondents, 76.0% and 80.7% believed alcohol and tobacco, respectively, have an effect on psoriasis, compared with 93.6% of respondents that believed obesity had an effect on disease condition.
Although more than 60% of respondents were more likely to screen and counsel patients with psoriasis for obesity compared with other dermatologic patients, less than half of surveyed practitioners were more likely to do so for alcohol or tobacco.
"Systematic training and effective counseling instruments would empower practitioners to translate this knowledge into clinical practice," concluded the study authors.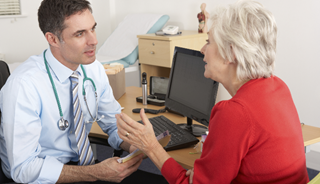 Tobacco, alcohol counseling may improve psoriasis outcomes
To the Editor: There is growing evidence suggesting associations between alcohol, tobacco, and obesity and development and progression of psoriasis. When addressed, patients may experience disease improvement, emphasizing the importance of screening and counseling.
We created a World Wide Web-based survey to assess beliefs and screening/counseling practices of U.S. academic dermatologists and dermatology residents for alcohol, tobacco, and obesity, and to investigate potential improvements.
Test-retest reliability was evaluated using a sample of dermatologists at Albert Einstein College of Medicine, Bronx, NY, who completed the survey twice over two weeks without significant response variation, indicating high concordance. Content validity was evaluated using the same cohort; appropriate changes were incorporated.
Next Article in Psoriasis Information Center