Type 2 Diabetes Information Center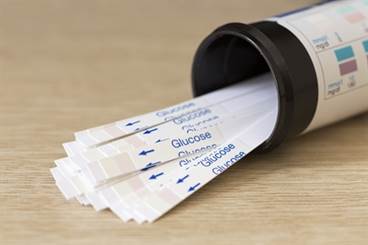 Patients with stable type 2 diabetes may be unnecessarily self-monitoring blood glucose levels despite this practice being recognized as a low-value service.
Healthday

Brain atrophy does not appear to mediate the diabetes-cognition relationship.
News

The American College of Cardiology published an expert consensus statement regarding decision considerations for novel cardiovascular risk reduction therapies in patients with type 2 diabetes and atherosclerotic cardiovascular disease.
News

Approximately 50% of deaths in people with type 2 diabetes worldwide, and approximately two-thirds of deaths in people with type 2 diabetes in the US are caused by cardiovascular disease.
News

The American Diabetes Association issued a position statement outlining the recognition, management, and prevention of T2D in the pediatric population.
News

Patients with both Parkinson disease and type 2 diabetes were more likely to have cardiovascular comorbidities than those with only Parkinson disease.
News

Access to ready-to-eat outlets that sell food for instant consumption is associated with greater risk for type 2 diabetes.
Healthday

Intensive blood pressure control and fenofibrate use in patients with type 2 diabetes who are at high risk for cardiovascular disease may increase the risk for adverse kidney events.
News

Gastric banding and metformin resulted in similar improvements in insulin sensitivity in moderately obese adults with impaired glucose tolerance or mild T2D over a 2-year period.
News

Researchers found that higher levels of fatty acid biomarkers 15:0, 17:0, and trans-16:1n7 were inversely associated with risk for T2D.