VACCINE INFORMATION CENTER
News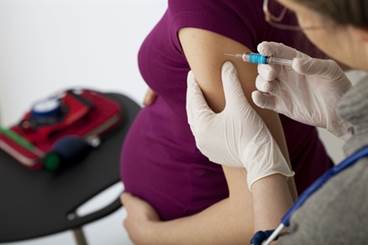 Immunization with Tdap vaccine during the third trimester of pregnancy resulted in higher concentrations of pertussis toxin antibodies in newborns.
The burden of childhood and infant pneumonia can be effectively reduced through the use of the pneumococcal Haemophilus influenzae protein D conjugate vaccine.
The approval of the expanded age range was based on data from a clinical trial which evaluated the efficacy of Gardasil (quadrivalent human papillomavirus recombinant vaccine) in 3253 women 27-45 years of age with a median duration of follow-up of 3.5 years post-dose 3.
Features

With the advent of platform manufacturing technology, vaccines can be developed quickly to stop the spread of outbreaks.

NIH's National Institute of Allergy and Infectious Diseases is researching ways to develop a universal influenza vaccine against multiple strains.