April 30, 2014
ALA: Almost half of all Americans breathe unhealthy air
High-risk patients include those with pulmonary diseases, heart diseases and diabetes.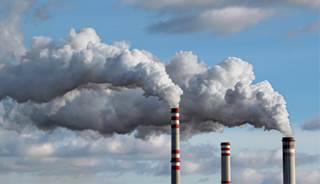 ALA: Almost half of all Americans breathe unhealthy air
Nearly 148 Americans live in regions where air pollution levels are a threat to their health, according to the American Lung Association's 2014 State of the Air report.
The report examined particle pollution from vehicle exhaust, coal-fired plants, and ozone (smog) levels. Air pollution is reported to increase the risk of heart disease, asthma, and lung cancer.
Here are the report's highlights:
Nearly half of the people in the United States (147.6 million) live in counties with unhealthy levels of either ozone or particle pollution
More than 27.8 million people (8.9%) in the United States live in 17 counties with unhealthful levels of all pollutants measured in the report
Twenty-two of the 25 most ozone-polluted cities in the 2014 report – including Los Angeles, New York City, and Chicago – had more high ozone days on average when compared to the 2013 report
Thirteen of the 25 cities with the worst year-round particle pollution reached their lowest levels yet, including Los Angeles, Atlanta, Pittsburgh and Bakersfield
Although the United States has made progress in providing healthier air, the ALA issued a warning for several at-risk groups:
Infant, child, teenage and senior patients
Patients with lung diseases like asthma or COPD
Patients with heart disease or diabetes
Low-income patients
Patients who work or exercise outdoors
"Ozone was much worse in 2010-2012 compared to 2009-2011, likely due to warmer temperatures, especially in 2012," wrote the ALA. "Fortunately, even these higher levels represent much better air quality compared to ten or 15 years ago."