March 13, 2015
AMA, CDC to focus on diabetes prevention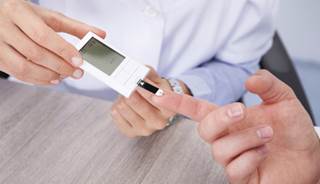 AMA, CDC to focus on diabetes prevention
HealthDay News — Prevent Diabetes STAT (Screen, Test, Act Today) is a new health initiative co-sponsored by the CDC and the American Medical Association (AMA). Its purpose is to stop the progression of prediabetes to type 2 diabetes.
More than 86 million patients have prediabetes and nearly 90% of those patients are unaware of their disease, noted health officials. An estimated 15% to 30% of overweight people with prediabetes will develop type 2 diabetes within five years unless they lose weight through healthy eating and increased physical activity.
"Our health care system cannot sustain the growing number of people developing diabetes," said Ann Albright, director of the CDC's division of diabetes translation, said during a news conference announcing the partnership.
"That's one in every three people. This isn't just a concern — it's a crisis," Robert Wah, MD, president of the AMA, said during the news conference.
The AMA and CDC have developed a toolkit to help clinicians use the best methods to screen and refer high-risk patients for prediabetes, and refer these borderline patients to diabetes prevention programs.
Find more information on STAT.