March 19, 2015
Assisted reproductive technology tied to higher incidence of autism
Correlation mainly explained by adverse prenatal and perinatal outcomes; multiple births, according to researchers.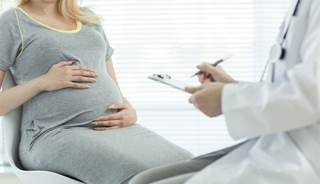 Assisted reproductive technology tied to higher incidence of autism
HealthDay News — Assisted reproductive technology is associated with increased incidence of autism, results of a study published in the American Journal of Public Health indicate.
To assess the association between assisted reproductive technology and diagnosed autism spectrum disorder, Christine Fountain, PhD, of Fordham University in New York City, and colleagues culled data from 5,926,251 live births in 1997 through 2007. The investigators included 48,865 infants from births originated using assisted reproductive technology and 32,922 cases of autism diagnosed by the Department of Developmental Services.
The incidence of diagnosed autism was twice as high for assisted reproductive technology versus non-assisted reproductive technology births in the full population. After excluding mothers unlikely to use assisted reproductive technology, the correlation was attenuated. The correlation was further reduced after adjustment for demographic and adverse prenatal and perinatal outcomes, although for mothers aged 20 to 34 years the correlation was still statistically significant.
"Adjusting for adverse prenatal and perinatal complications, including multiple births, reduced the association between ART and autism for younger mothers and eliminated it for older mothers," concluded the researchers.
"Although the precise mechanism is unclear, these results suggest that children born as a result of ART may have an elevated incidence of autism potentially because of the link between ART and adverse pregnancy and labor outcomes, especially multiple births."
References
Fountain C et al. American Journal of Public Health. 2015; doi: 10.2105/AJPH.2014.302383