June 26, 2015
California votes to reduce vaccine exemptions
the Clinical Advisor take:
California will now significantly limit which school children can be exempt from vaccination, according to a bill passed by the California state Assembly.
The bill states that unvaccinated children without a medical exemption will have to study at home or in private home-schooling groups. If the bill is passed, it will make California the third state to prohibit students from vaccine exemptions due to religious or personal reasons.
The bill comes in response to a measles outbreak at Disneyland last winter, where 147 people contracted the disease.
Vaccination rates in California schools have drastically dropped due to some parents' fear of a link between autism and vaccines. Though this link has been disproven, enough parents have refused to vaccinate their children to make vaccination rates fall well below the 92% needed to maintain herd immunity. This effect is particularly prominent in more affluent and liberal parts of California.
Three years prior, Democratic Senator Richard Pan, MD, successfully carried a bill that required parents to consult with a medical professional before their children could be exempt from vaccination due to personal beliefs. Pan noted that while there were many opponents of that bill, the opposition has been even more vocal against the new bill.
"People in the opposition say they want children to get these diseases naturally," Pan said. "But children die of these diseases. They become paralyzed. They develop brain damage. This is not something I would wish on anybody's child."
The bill will go back to the state Senate for approval of amendments.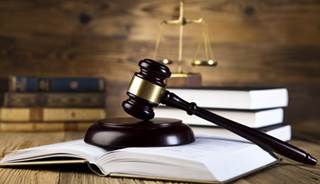 California will be the third state to ban religious and personal vaccine exemptions.
On Thursday the California state Assembly voted to significantly limit immunization exemptions for school-aged children, prompted by a measles outbreak last year at Disneyland. The bill, if approved by the governor, would make California the third state to eliminate both religious and personal vaccine exemptions.
The bill was amended to allow children with existing exemptions additional time before they must be vaccinated; personal belief exemptions filed before January 1, 2016 will remain in effect until the children complete the "grade spans" (birth to preschool, kindergarten to sixth grade, and seventh to 12th grades).
Children with medical exemptions are not required to be immunized; unvaccinated children without a medical exemption will have to be homeschooled or attend an organized, private homeschooling group.
The bill will return to the state Senate for approval of the amendments and will need to be signed by Governor Jerry Brown for it to go into effect.
This article originally appeared
here.
Next Article in Web Exclusives