May 12, 2014
Chronic stress increases unhealthy diet risks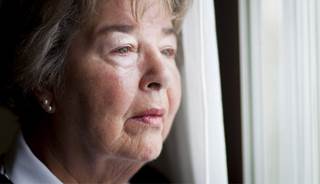 Chronic stress increases unhealthy diet risks
HealthDay – Chronic stress increased vulnerability to the metabolic risks associated with foods high in sugar and fat, according to research published in Psychoneuroendocrinology.
"In preclinical studies, the combination of chronic stress and a high sugar/fat diet is a more potent driver of visceral adiposity than diet alone," wrote Kirstin Aschbacher, PhD, and researchers.
After studying the effects of highly palatable foods (HPFs) on metabolic risk in 33 postmenopausal women who were caregivers (cases) and 28 age-matched women with low stress (controls), greater consumption of HPFs was associated with increased levels of abdominal adiposity, oxidative stress, and insulin resistance at baseline (all P≤ 0.01), in chronically stressed women but not in women with low stress.
Plasma peripheral neuropeptide Y (NPY) level was significantly greater in cases than in controls. Among women with high versus low levels of NPY, the association of HPFs with abdominal adiposity was stronger. Little change occurred in the primary outcomes at one year.
"The implication of this work is that chronically stressed individuals are more vulnerable to a high-fat/high-sugar diet," noted the researchers. "If confirmed, these data invite the exciting possibility that increasing resilience skills could improve the efficacy of interventions to help individuals lose weight and manage metabolic syndrome, even if diet and activity levels remained the same."