October 23, 2014
Dietary supplements containing banned substances still on shelves
Supplements used to enhance sports performance, weight loss, and sexual performance that contain FDA-banned substances are still being sold in stores.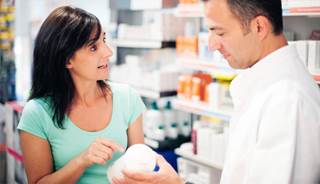 Substanced banned by the FDA can still be found in dietary supplements
HealthDay News -- Two-thirds of dietary supplements recalled by the United States Food and Drug Administration (FDA) due to banned ingredients are still on store shelves six months after they were recalled, according to a research letter published in the Journal of the American Medical Association.
"Approximately half of all FDA class I drug recalls since 2004 have involved dietary supplements adulterated with banned pharmaceutical ingredients," explained Pieter A. Cohen, MD, of Harvard Medical School in Boston, and colleagues.
To investigate the availability of banned drugs in dietary supplements in stores, the investigators analyzed 27 of 247 supplements recalled by the FDA. The mean time of purchase was 34 months after recall, which indicated that half were purchased before 34 months and the other half after that time period.
Banned substances identified in recalled supplements included the weight-loss drug sibutramine, sildenafil (Viagra), fluoxetine (Prozac), phenolphthalein, aromatase inhibitors, and a number of anabolic steroids. Of these supplements, 74% were made by domestic manufacturers. One or more banned drugs were in 66.7% of the supplements the researchers purchased.
Specifically, banned drugs remained in 85% of supplements used to enhance sports performance, in 67% of supplements used for weight loss, and in 20% of supplements used for sexual enhancement, reported the researchers.
Moreover, 63% of the supplements contained a drug the FDA had cited in recalls. In addition, six supplements contained one or more banned ingredients not identified by the FDA, and some contained both the previously identified ingredient plus new drugs.
"More aggressive enforcement of the law, changes to the law to increase the FDA's enforcement power, or both will be required if sales of these products are to be prevented in the future," concluded the researchers.