June 09, 2014
Divorce increases kids' obesity risk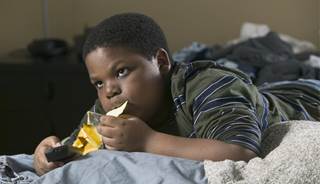 Are children of divorced parents at higher risk of obesity?
HealthDay News – Children of divorced parents have an increased prevalence of general and abdominal obesity, according to researchers.
"Family structure and an increasing proportion of cohabiting and divorced parents might affect the prevalence of childhood overweight and obesity issues," wrote Anna Biehl, of the Norwegian Institute of Public Health in Oslo, and colleagues. Their findings were published in BMJ Open.
After obtaining height, weight, and waist circumference data for 3,166 children (mean age, 8.3 years), the researchers conducted a cross-sectional study to examine the correlation between parental marital status and obesity in children.
The researchers found that the prevalence of general overweight, including obesity, was 1.54-fold higher among children of divorced parents versus those of married parents. The corresponding prevalence ratio was 1.89 for abdominal obesity.
The correlation between parental marital status and measures of adiposity was only significant for boys (P=0.04 for general overweight, including obesity, and P=0.01 for abdominal obesity) in gender-specific analyses. Adjustment for maternal education, family country background, and current area of residence did not influence the estimates.
"General and abdominal obesities were more prevalent among children of divorced parents," wrote the researchers. "This study provides valuable information by focusing on societal changes in order to identify vulnerable groups."
References