August 03, 2015
FDA approves new rosacea treatment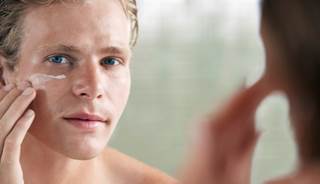 The FDA approved Finacea Foam for treating rosacea.
HealthDay News — The FDA has approved a new prescription treatment for rosacea.
Finacea (azelaic acid) Foam, 15%, has been approved for the topical treatment of mild to moderate rosacea, according to Bayer HealthCare. The approval is based on the results of two 12-week clinical trials that included 1,362 people, aged 19 to 92. The most common side effects of the foam were localized pain (6.2% of patients), pruritus (2.5%), dryness (0.7%), and erythema (0.7%).
There have been a few reports of hypopigmentation after the use of azelaic acid, and clinicians should monitor patients with dark complexions for early signs of this problem, according to a statement from Bayer. The company also cautioned that azelaic acid can irritate the eyes, and that Finacea Foam should not come into contact with the eyes, mouth, or other mucous membranes.
Finacea Foam will be available by prescription only beginning in September, according to Bayer.