December 25, 2014
FDA reconsidering ban on blood donations from men who have sex with men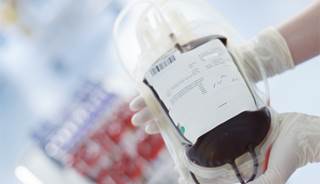 FDA reconsidering blood donations by MSM
New draft guidance to be issued from the United States Food and Drug Administration (FDA) in 2015 will open the door to blood donations from men who have sex with men (MSM), according to a press release from the agency.
MSM who have abstained from sex for one year will be allowed to donate blood in the United States, under a new federal policy that would reverse a 31-year ban on donations from MSM.
The FDA is changing its policy based on data from other countries that show allowing such donations would not increase the risk of HIV-infected blood entering America's blood supply.
"This recommended change is consistent with the recommendation of an independent expert advisory panel the HHS Advisory Committee on Blood and Tissue Safety and Availability, and will better align the deferral period with that of other men and women at increased risk for HIV infection," said the agency in
The FDA also will implement a national blood surveillance system that will help the agency monitor the effect of the policy change and ensure the safety of the blood supply, said the FDA.