January 27, 2015
First generic esomeprazole approved by FDA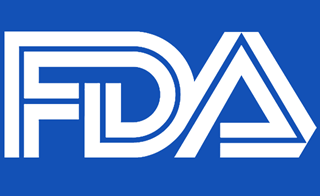 First generic esomeprazole approved by FDA
The FDA has approved Ivax Pharmaceutical's esomeprazole magnesium delayed-release capsules, the first generic version of Nexium.
Nexium is currently approved as triple therapy (w. amoxicillin + clarithromycin) for H. pylori eradication in duodenal ulcer disease, short-term treatment and maintenance of healing of erosive esophagitis (EE), symptomatic gastroesophageal reflux disease (GERD), short-term treatment of EE due to acid-mediated GERD in infants 1 month–<1 year, to reduce risk of NSAID-associated gastric ulcer, and as long-term treatment of pathological hypersecretory conditions (eg, Zollinger-Ellison syndrome).
Esomeprazole is a proton pump inhibitor that suppresses gastric acid secretion by specific inhibition of the H+/K+-ATPase in the gastric parietal cell. By specifically acting on the proton pump, esomprazole blocks the final step in acid production, thus reducing gastric acidity.
Esomeprazole magnesium delayed-release capsules will be available in 20mg and 40mg strengths.
For more information visit FDA.gov.