April 15, 2015
Gestational diabetes may up kids' autism risk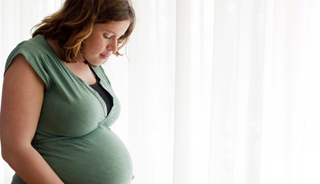 Gestational diabetes may up kids' autism risk
HealthDay News — Gestational diabetes may increase the risk a child will develop autism, according to research published in the Journal of the American Medical Association.
"Information about the association of maternal diabetes and autism spectrum disorders (ASDs) in offspring is limited, with no report on the importance of timing of exposure during gestation," emphasized Anny Xiang, PhD, director of statistical research at Kaiser Permanente Southern California in Pasadena, and colleagues.
To assess ASD risk associated with intrauterine exposure to preexisting type 2 diabetes and gestational diabetes mellitus (GDM) by gestational age at GDM diagnosis, the investigators followed 322,323 children born from 1995 through 2009 at Kaiser hospitals in Southern California. During roughly 5.5 years of follow-up, 3,388 children were diagnosed with autism.
Babies exposed to gestational diabetes by the 26th week of pregnancy had a 42% increased risk of developing some degree of autism compared with children not exposed to gestational diabetes. The finding held even after taking into account other factors that could affect risk, such as maternal age, education, and weight.
Under guidelines from the American College of Obstetricians and Gynecologists, women are screened for gestational diabetes, usually at 24 to 28 weeks. A woman who has risk factors for gestational diabetes — such as being overweight, being aged more than 25 years, or having a history of gestational diabetes
should consider earlier screening, such as at the first prenatal visit, noted the researchers.
The researchers added that early screening for autism in children born to mothers with gestational diabetes may also be warranted.