June 30, 2015
Sequence of shots may play role in effective HIV vaccine
This article originally appeared
here.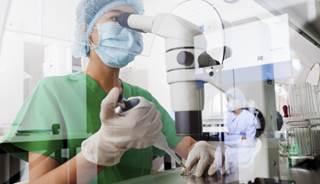 A sequence of HIV vaccines may be the key to efficacy.
HealthDay News -- A sequence of immunizations against HIV might hold the key to a successful vaccine, a new experimental study published in Cell suggests.
In the current study, the researchers attempted to produce HIV antibodies in mice with a sequence of immunizations both early in their immune systems' initial response to HIV and later on in the process. The study mice were genetically engineered to produce antibodies closely resembling those of people.
By administering specifically tailored antigens at specific times, the immune system's response can be coached through the process of developing broadly neutralizing antibodies, the researchers found.
"Although our results suggest sequential immunizations may make it possible to vaccinate against HIV, we have only just begun to understand how this sequence would work," study researcher Pia Dosenovic, of Rockefeller University in New York City, said in a press release. "We know the beginning and the end, but we don't know what should happen in the middle."