January 23, 2013
Many with C. difficile receive unnecessary antimicrobials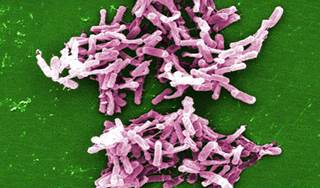 Many with C. difficile receive unnecessary antimicrobials

HealthDay News) -- More than one-quarter of patients with current or recent Clostridium difficile infection (CDI) received only unnecessary antimicrobials, suggesting disease recurrence risk is potentially avoidable.

In a retrospective review of 246 patients diagnosed with new-onset CDI, 57% were prescribed non-CDI antibiotic and 77% received at least one dose of unnecessary antimicrobials.

"Heightened awareness and caution are needed when antimicrobial therapy is contemplated for patients with recent CDI," Megan K. Shaughnessy, MD, of the Minneapolis Veterans Affairs Medical Center (MVAMC), and colleagues wrote in Infection Control and Hospital Epidemiology.

To better understand the role of antimicrobial prescribing patterns in CDI onset, Shaughnessy and colleagues reviewed pharmacy and medical records for patients with new-onset CDI diagnosed at the MVAMC, who did not have a CDI diagnosis in the previous 30 days, from January 2004 to December 2006.

During and after CDI treatment, more than half of patients received non-CDI antibiotics and 26% received only unnecessary antimicrobials. During non-CDI antimicrobial days, unneccessary antimicrobials were prescribed 45% of the time.

The most commonly cited reasons for antimicrobial use included suspected pneumonia or urinary tract infection. Fluoroquinolones and β-lactam antibiotics were most often used.

"Non-CDI antimicrobials are often used unnecessarily in patients with a current or recent history of CDI," the researchers wrote. "This suggests that, during this window of heightened risk of CDI recurrence, a large portion of non-CDI antimicrobial use could be avoided, thereby presumably mitigating some of the associated recurrence risk."