February 02, 2014
Melanoma risk up in those with IBD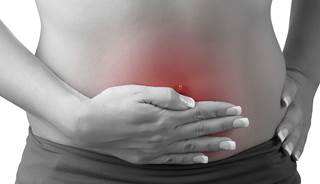 Melanoma risk up in those with IBD
HealthDay News -- Inflammatory bowel disease (IBD) is associated with an increased risk for melanoma, independent of the use of biologic therapy, results of a meta-analysis suggest.
Data from 12 cohort studies involving 172,837 patients with IBD indicate that those with the disorder have a 37% higher risk for developing melanoma compared with age- and sex-matched controls (relative risk 1.37; 95% CI: 1.10–1.70), Edward J. Loftus, Jr., MD, of the Mayo Clinic in Rochester, Minn., and colleagues reported in Clinical Gastroenterology and Hepatology.
When the analysis was restricted to studies that evaluated melanoma risk before 1998, prior to the availability of biologic therapy, IBD itself was shown to confer a 52% higher risk of melanoma (RR, 1.52; 95% CI, 1.02–2.25).
Melanoma risk was not elevated among IBD patients from two studies performed after 1998 (RR, 1.08; 95% CI, 0.59 to 1.96), nor among patients assigned to thiopurine therapy (RR, 1.1; 95% CI: 0.73–1.66).
"Based on a meta-analysis, IBD has been associated with an increased risk of melanoma, independent of the use of biologic therapy," the researchers wrote. "Patients diagnosed with IBD should be counseled on their risk for melanoma."
Melanoma risk was also elevated in patients with Crohn's disease (seven studies: RR 1.80; 95% CI: 1.17-2.75) and those with ulcerative colitis (seven studies: RR 1.23; 95% CI: 1.01-1.50).
In an accompanying editorial, Derrick Siao, MD, and Fernando Velayos, MD, MPH, contend that although the data are sufficient to suggest an increased skin cancer risk among IBD patients, the clinical implications of the findings are uncertain.
"There are no IBD-specific recommendations that are actionable regarding if and how skin cancer counseling and screening should occur, who should be screened, and whether or not it should differ in IBD patients compared with the general population," Siao and Velayos wrote. "[W]e suggest that the next prudent step is not to advocate widespread, nonspecific screening or to create a checkbox quality metric of yes/no for such screening, but rather to create an explicit, actionable, and evidence-based recommendation as to what screening and primary prevention/counseling entails and who should be counseled/screened and how."