July 15, 2015
More diabetes complications increase dementia risk
This article originally appeared
here.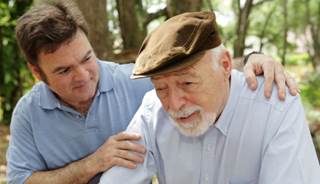 A higher number of diabetes complications is linked to dementia risk.
HealthDay News — Diabetes patients with high rates of complications from the disease may face increased risk for dementia, according to a study published online July 9 in the Journal of Clinical Endocrinology & Metabolism.
Wei-Che Chiu, MD, PhD, of the National Taiwan University College of Public Health in Taipei, and colleagues examined data from 431,178 people in Taiwan who were older than 50 and newly diagnosed with diabetes.
Over 12 years of follow-up, the researchers found that 6.2% of the patients were diagnosed with dementia. Those with a greater number of diabetes complications were at higher risk for cognitive decline than those with few or no complications.
"The study demonstrates why it is so crucial for people with diabetes to work closely with health care providers on controlling their blood sugar," Chiu said in a journal news release. "Managing the disease can help prevent the onset of dementia later in life."