April 30, 2014
New guidelines may improve HIV survival rates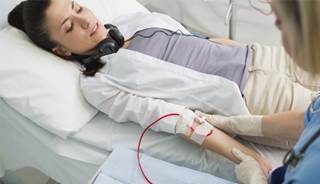 New guidelines may improve HIV survival rates
HealthDay News – Women aged 13 to 63 years should undergo HIV testing at least once in their lifetime, with annual testing thereafter based on risk factors, according to a new committee opinion from the American College of Obstetricians and Gynecologists.
Early HIV diagnosis and treatment can improve survival and reduce morbidity, noted researchers in Obstetrics & Gynecology. The committee's recommendations include:
Reviewing patients annually and examining the need for retesting based on risk factors

Offering repeat testing for patients with the absence of risk factors

Referring clinical and supportive care for HIV positive patients

Providing counseling to patients

Complying with legal requirements related to HIV testing
"As physicians, our role does not end with HIV testing," researcher Ruth Morgan Farrell, MD said in a statement. "If a patient has a positive HIV test, the OB-GYN should continue counseling the patient, referring her for appropriate clinical and supportive care."