August 16, 2013
Osteoarthritis pain negatively affects spouse's sleep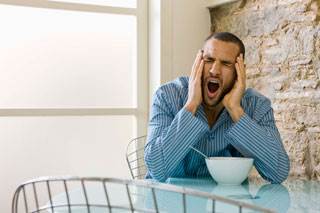 Osteoarthritis pain negatively affects spouse's sleep
HealthDay News -- For patients with knee osteoarthritis, pain impacts spouses' sleep, according to a study published in the September issue of PAIN.
Lynn M. Martire, PhD, from Pennsylvania State University in University Park, and colleagues conducted baseline interviews and a 22-day diary assessment among 138 patients with knee osteoarthritis and their spouses to examine whether knee pain during the day affected spouse sleep.
There was an association between greater knee osteoarthritis pain at the end of the day with spouses' poorer overall sleep quality that night, and with feeling less refreshed after sleep in multilevel lagged models. Spouse sleep had no correlation with greater patient pain the following day.
Disturbances in patient sleep, both partners' negative affect and the quality of marital interactions during the day did not account for the effect of patient pain on spouse sleep. The effect was also independent of spouse sex, depressive symptoms and physical comorbidities.
For spouses in close relationships, patient pain was more strongly related to less refreshing sleep.
"Compromised sleep caused by exposure to a loved one's suffering may be one pathway to spousal caregivers' increased risk of health problems, including cardiovascular disease," the researchers concluded. "Our findings suggest that assessing the extent to which partners are closely involved in each other's lives would help to identify spouses who are especially at risk of being affected by patient symptoms and in need of strategies for maintaining their own health and well-being."