December 02, 2014
Patient-tailored treatments no better for improving low-back-pain outcomes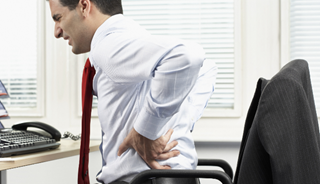 Patient-tailored treatments no better for improving low-back-pain outcomes
HealthDay News -- For individuals with chronic, recurrent low back pain (LBP), patient-matched treatment does not improve outcomes according to a study published in The Spine Journal.
To assess if providing matched treatments based on patient-specific clinical features led to superior treatment outcomes compared with an unmatched treatment for patients with chronic, recurrent LBP, Sharon M. Henry, PT, PhD, of the University of Vermont in Burlington, and colleagues grouped the study participants as either ineligible or eligible for stabilization exercises.
Of the 111 eligible patients, 76 patients were randomized to receive matched treatments and 25 were assigned unmatched treatments.
After treatment, both groups demonstrated a statistically significant improvement in the primary outcome measures (Oswestry disability index and the Numeric Pain Rating Scale) and almost all secondary measures.
The matched-treatment did not show superior outcomes at seven weeks or 12 months except on one secondary measure -- the Graded Chronic Pain Scale (Disability Scale).